Museums I have Visited
Bletchley Park, Bletchley. Home of code-breaking during World War II, and of the Computer Museum.
The Science Museum, London. The national museum of science and technology.
Techniquest, Cardiff, one of the best "hands-on" science museums, and users of Acorn computers.
Eureka, Halifax, a "hands-on" science museum in the north.
The Exploratory, Bristol, a "hands-on" science museum in the west.
The Imperial War Museum, Duxford Aerodrome, home of the national historic aircraft collection.
The National Railway Museum, York. Trains from Rocket to Eurostar.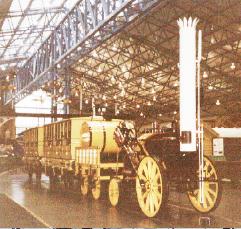 The National Waterways Museum, Gloucester. Canals, locks, and barges.
Framlingham Castle, Suffolk. A fine example of medieval technology.
The Fitzwilliam Museum, Cambridge. One of the best collections of fine art outside London.
---
<< Home Page] < Overview] < Computers] < Home Energy Saving] < Toyota Prius car]